Happy Birthday Super College!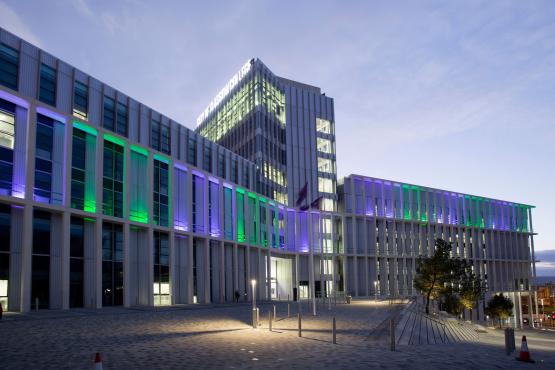 November marks 10 years since City of Glasgow College's landmark multi-college merger in 2010. The merger brought together Glasgow's four specialist colleges; nautical, commerce, building and printing, and food technology, for what is now known as Scotland's Super College.
Paul Little, Principal and Chief Executive of City of Glasgow College, said:
"Our vision was of a Super College, able to operate at scale, serving learners and employers alike, preparing people for jobs, and fuelling economic growth in the wake of a then damaging recession.
"Ten years on, our ambitions have been realised. City is a top performing college across the UK for technological and vocational provision. Since merger, we have supported over 100,000 graduates in acquiring recognised qualifications, and we have engaged with employers and education partners to build a curriculum of some 2,000 programmes across four faculties."
"We are very proud of all that we have achieved in just one decade, not least the significant investment in and ambitious intent of our twin site super campus. Both City and Riverside have won multiple architectural awards and are an integral feature of Glasgow's cityscape," added Principal Little.
"Ten years on, as we grapple with the biggest public health crisis for many generations, we are again playing a pivotal role in our country's recovery as we seek to drive social and economic revival through upskilling and reskilling, with an offer to employers that is tailored to their priorities. Now, more than ever, lifetime learning must be enshrined and available to all of us, and City of Glasgow College stands ready to make that a reality."
Following the merger in 2010, the college's Riverside campus opened to staff and students in 2015 and was launched by Scotland's First Minister. City campus followed a year later and in 2017 was formally unveiled by HRH The Countess of Wessex. Both campus buildings were finalists in architecture's most prestigious national award, The RIBA Stirling Prize. In 2019 Riverside campus marked 50 years of maritime education and training on the banks of the River Clyde with a tour of the campus by HRH The Princess Royal.