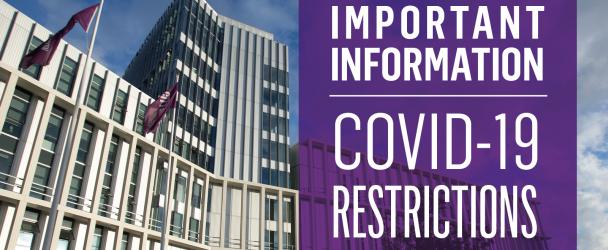 Covid Rules - Updated Tuesday 5 January 2021
The Scottish Government has announced a 'stay at home' Covid-19 lockdown law is to be introduced at midnight on Monday 4 January. The rules, which require people across mainland Scotland to stay at home and work from home where possible, are likely to remain in effect until at least the end of January 2021.  
The health and well-being of our students and staff remains our top priority. As a result of the lastest government guidance, our college buildings are now closed. That decision will be reviewed at the end of January and in line with updated advice. Our new term will begin as scheduled on Tuesday 5 January with all learning and teaching delivered online. 
Students should not come on to campus nor return to halls of residence during this lockdown period. If you have any queries regarding your residence lease, please contact: accommodation@cityofglasgowcollege.ac.uk or 0141 375 5534. 
Further information and helpful FAQs can be found below.